So your New Year's Resolution was to work out more and yet you're no closer to signing up for that gym membership than you were on the 2nd of January. But why is that? There's all sorts of reasons why people hate going to the gym and taking all those strong supplements, but here's the perfect solution… build a home gym instead! There are so many reasons why building a home gym is a great idea and here are just a few.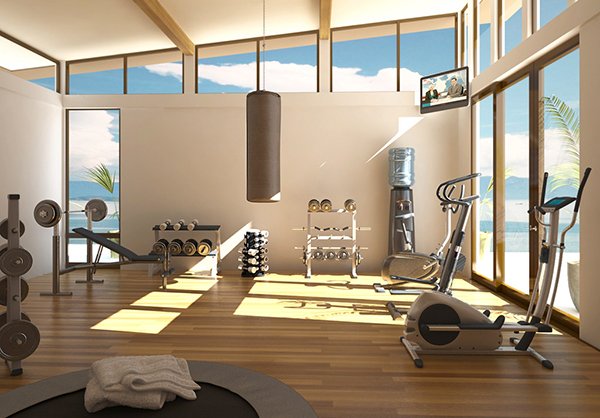 Convenience
One of the reasons that people put off going to the gym is that they actually have to go there. It sounds silly, but after a hard day at work, the last thing anyone wants to do is go back out again, drive into town and visit the gym. It's so much easier to just go down into the basement or into the spare room and work out for 30 minutes in the convenience of your own home.
Opening Times
If you work shifts or unusual hours, you may find that your local gym is closed just when you need it most. If you're sick of arranging your workout schedule to fit in with your gym's opening hours, a home gym offers the ideal solution. Your home gym is never closed. If you want to work out at 10 p.m, bench press at 3 a.m. or run a few miles on the treadmill at lunchtime, it's no problem, you don't have to please anyone but yourself.
Embarrassment
If you are new to exercising and still feel a bit worried or unsure about your abilities, you might be uncomfortable going to a regular gym. Sometimes, when you begin working out, you feel unattractive and unfit and may feel insecure about others watching you exercise. There's no need to feel uncomfortable or embarrassed in the safety of your own home gym. I can do my thing, take my supplements, read up on Onnit reviews, all in the comfort of my own home.
Cost
You might think that building a home gym is going to be a huge financial outlay, and yes, it is going to cost a lot of money to invest in all that equipment. But think about how much you're going to save in the long run. Gym membership is big business and sets you back a hefty sum every month. All those monthly payments soon mount up and before you know it, your home gym is going to start paying for itself.
Atmosphere
In your own home gym you can play your own music and enjoy your own company. There's no distractions, no awful tunes, no chattering, no socializing. You can simply get down to the business of exercising.
Fashion
The regular gym is sometimes more like a catwalk than a place to exercise. Wearing the right clothes to fit in sometimes becomes of ultimate importance. At your own home gym you can wear anything you like.
No traveling, no hassle, no embarrassment… Building a home gym is a great choice for anyone who wants to exercise and get fit in the comfort and security of their own home.